A few weeks ago I attended my first Learn Inbound event. Learn Inbound was founded by people who love inbound marketing, who wanted to create a community for other Inbound Marketers to network and learn. On October 19th the Academy Dublin saw the first full day Learn Inbound event, with 10 speakers throughout the day. The event is organized by Mark Scully who brings the best in the businesses to share their knowledge and insights to those attending. Each speaker covered a different topic relating to inbound marketing. I wrote a summary of each speaker to share with you.
Scroll the whole post or click the speaker of your choice here to jump to their summary.
Stacey MacNaught – How to Come Up with Cracking Content Ideas
Barry Adams – How To Fuck Up Your Technical SEO
Talia Wolf – Breaking Patterns: The mobile conversion equation that turns mobile visitors into customers
Laura Crimmons – Selling yourself short: The value you're not reporting on from your Digital PR & Content Marketing
Simon Penson – Brand as Publisher: Reinventing Content Marketing For The Next Decade
Mackenzie Fogelson – Evolve or Die: How to build a durable brand in the digital age
Joanna Wiebe – Go Long: How to Write Uncomfortably Long and Stunningly High-Converting Copy
Hannah Smith – How to build a time machine (& other stories)
Ed Fry – Don't Be Boring! How to Craft Content to Engage in 2016
Phil Nottingham – Measuring for success: how the best strategies start with the right metrics
How To Come Up With Cracking Content Ideas
Stacey MacNaught
@staceycav
"Before we called it content marketing, it was just link bait."
Director of Search at
Tecmark
, Stacey knows a thing or two about coming up with great ideas! Her presentation was focused around the topic of idea generation and how her team consistently produce good ideas.
Stacey shared the following tips and insights:
"Nothing is more dangerous than the idea when it's the only thing we have"
The Four Essentials of a Content Brief
a. Objectives
b. Audience info
c. Examples
d. Key limitations (e.g timescale, budget etc).
Brainstorming
Stacey believes most brainstorming sessions fail when the energy goes out of the room. She recommends giving people at least two days to prep and come up with ideas.
She recommends the 635 method of brain writing. 6 people. 3 columns. 5 minutes!
Come up with the worst ideas, it puts energy in the room, makes people talk and feel more confident.
But what is a good idea? You need to be able to see beyond your opinion and think about the target market.
NUF Testing
Score each idea out of 10 on each of the NUF criteria:
New – how new is this idea in the context of your current landscape and what your competitors are doing?
Useful – how useful is this idea in terms of actually meeting your goals?
Feasible – take into account your budget, resources and time.
Cull the ideas that fall short of 20.
View Stacey's blog for more on this method here.
Assessing the quality of an idea:
How feasible is the idea
Is it a story?
Is it:
Timely
Relevant
Unexpected
New
Close to home
Is there human interest?
Sanity check the idea by getting external opinions.
Use Google consumer surveys as a guide, or Reddit (Only if you have thick skin!)
 Don't over think ideas, some things just work! 
How To Fuck Up Your Technical SEO
Barry Adams
@badams
SEO Consultant at Polemic Digital, Barry's presentation detailed the common mistakes made by Web Developers that can fu*k up SEO.  In blunt and funny fashion Barry showed us the mistakes we need to avoid, and how!
A good website consists of:
Aesthetics (Webdesign)
Usable (Navigation, UX)
Performance (Traffic/ SEO)
Most Common fu*k ups:
1.URL Dublication 
One piece of content should have only one URL. Use 301 redirects.
Use tool: www.deepcrawl.com
2. Faceted Navigation
Filter options: Lots of options and filters means lots of pages. It's important that google can only crawl the pages you want, to avoid wasting Google's time!
3. Redirects 
A page will lose its value the more redirects it has. Search engines won't crawl through hundreds of product page filters. Index important pages only and minimize redirects.
4. Load Speed 
For faster loading times:
Minify code
Optimize images
Reduce external CSS & JS files
Avoid carousels
Don't use add on's
Enable compression
Use tool: Web Page Test
5. Automatic Country Redirects 

Breaking Patterns: The Mobile Conversion Equation That Turns Mobile Visitors Into Customers
Talia Wolf
@TaliaGw
Co-founder and CMO at Banana Splash, Talia spoke about the importance of mobile.
According to Talia 65% of traffic is now mobile, meaning a responsive design should no longer be an after thought.
"$256bn lost this year due to poor mobile experience"
Mobile behavior is different.
You Need To Know:
What % of your traffic is mobile?
What are people searching for on mobile?
How many are cross device? (e.g Switched to desktop)
Understand Your Consumers:
State of mind
What they want
What they need
Understand people better + Understand behaviour better = An experience people actually want & need (a.k.a Conversion).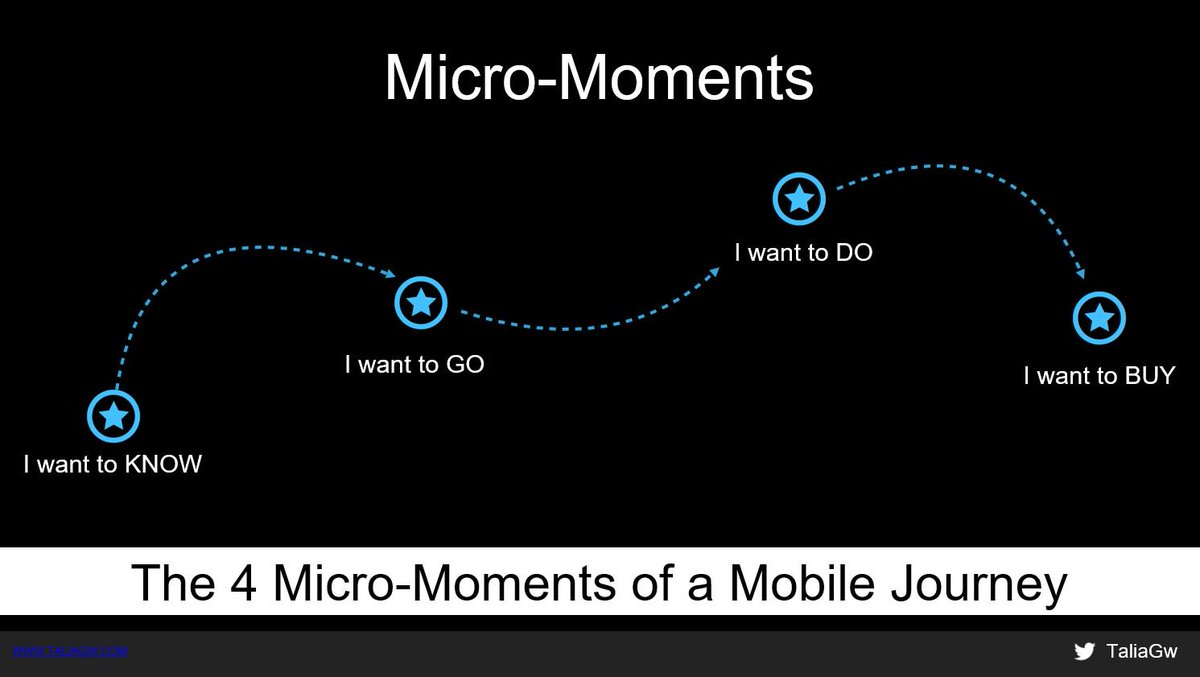 Give consumers incentives to use mobile for example, use coupons that are only redeemable on the mobile site.
When to use incentives:
First-time visitor
On product page
Scrolled 3 times
Idle for 6 seconds

Selling yourself short: The value you're not reporting on from your Digital PR & Content Marketing"
Laura Crimmons
@lauracrimmons
Communications Director at Branded3, Laura looked into the value of digital PR and content marketing. She gave a key insight into how "Link metrics are bullshit".
Google doesn't rely on links for metrics, so  instead of focusing on 100's of backlinks, you can achieve a better result by focusing on the most valuable ones. Quality of the links, not quantity.
To strengthen digital PR, a focus should be made on the following:
Creating credible citations
Building brand awareness
Trustworthiness and Expertise i.e the new ways to get high ratings
Working to take up SERP real estate
Domain Authorities don't make a great website, a shit website can still rank well.
Check your websites reputation using SEMrush.com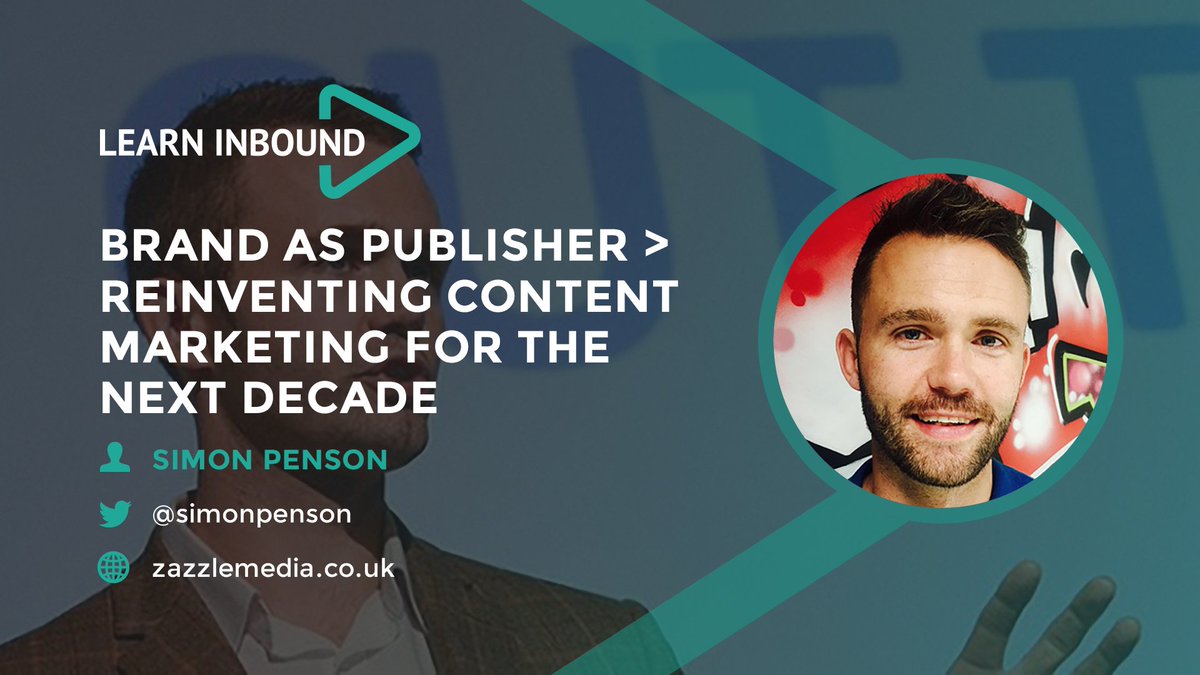 Brand as Publisher- Reinventing Content Marketing For The Next Decade
Simon Penson
@simonpenson
Founder and MD of Zazzle Media, Simon says creating content is about adding value and creating long-term audiences. He encourages us to make changes to improve the direction of our constant content future. He recommends the 'brand as publisher' approach which sees the creation of varied valuable content and avoiding "flashy ideas".
"Content marketing is about more than links and flashy titles." 
This approach can over time build brand awareness, engagement, links, repeat visits, and sales.
Three types of content:
Hero
Hub
Hygiene (Functional/ evergreen content)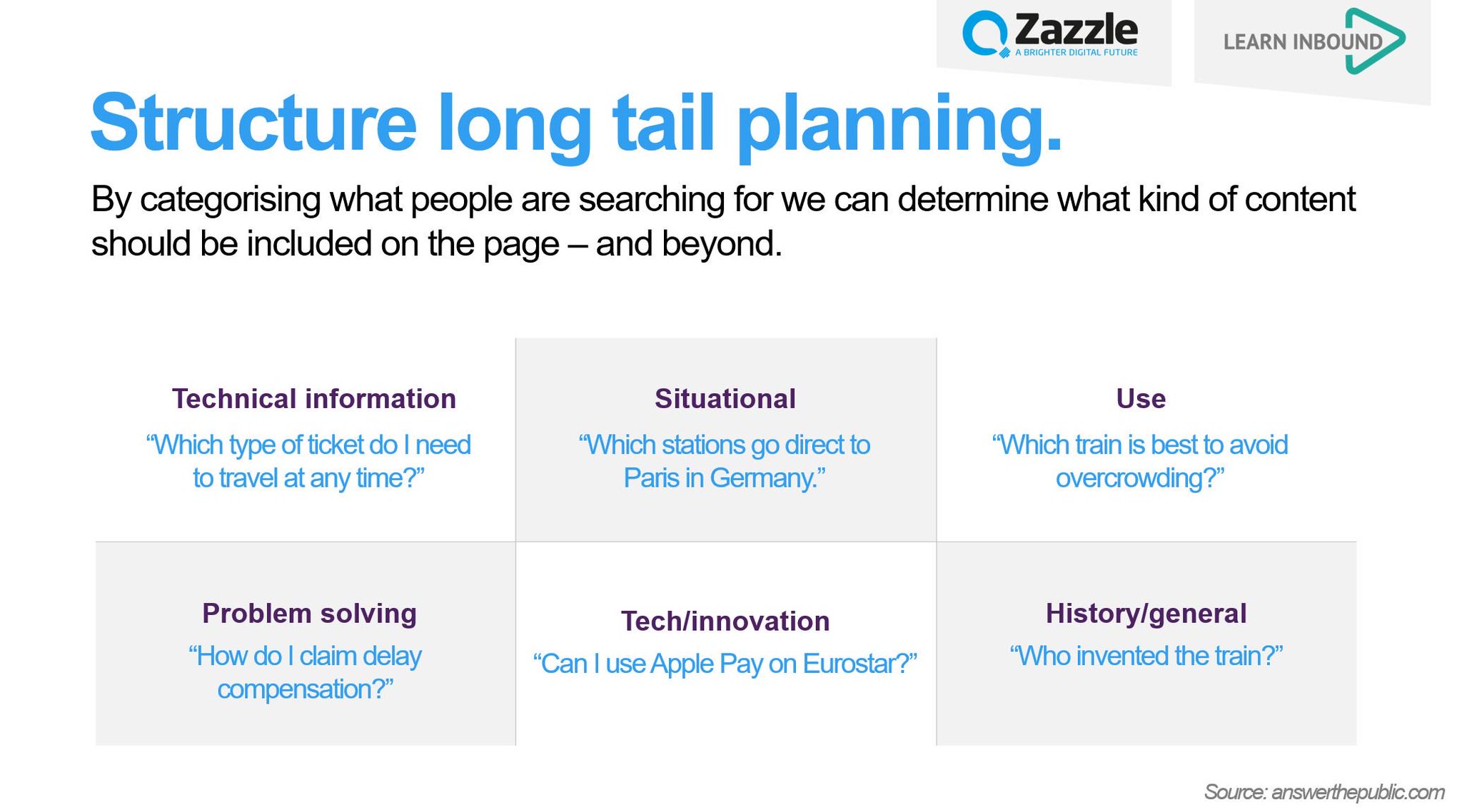 Personas are massively important for creating long-term audiences.
Tool recommendations:
Yougov.co.uk: A tool to help you analyze your audience.
Globalwebindex.net: Used to create an ideal audience against a set of brand questions.
LSIgraph.com Helps you to generate Latent Semantic Indexing (LSI) keywords for your SEO.
Moz Keyword explorer – Discover the best keywords to target.

Building Durable Brands in the Digital Age
Mackenzie Fogelson
@mackfogelson
Founder and CEO at Genuinely, Mackenzie spoke about how to create a durable brand in the digital age. She spoke of the benefits of building authenticity and defining the purpose of your brand from the start.
73% of customers care more about the brand than the product
Mack says it's not about how much money you spend on marketing, she places an importance on honesty, integrity, and promise delivery as vital ingredients for any company that wants to create and maintain a successful brand identity.
Having a brand focus drives:
Focus
Strategy
Growth
"A businesses purpose is its soul"
Brands need to ask themselves:
What makes them different
How are you valuable
What are your USP's

Go Long: How to Write Uncomfortably Long and Stunningly High-Converting Copy
Joanna Wiebe
@copyhackers
Founder and CEO at Copy Hackers, Joanna gave some great insights into her take on writing copy. She spoke about how most of us are writing copy that is much too short and is hurting conversions.
"Stop trying to please the average visitor"
We shouldn't be afraid to write long posts because when we summarize our posts we end up sounding like every other post of the same topic.
Don't add to the noise, write more, use more words, and give more than just another vague message.
The more words you use the easier it is for your readers to visualize what you're saying. Joanna also advises us to make everything about them (the reader) and not the brand. Make it personal to increase relevant leads. These tips can help you to drastically improve your copy, leading to better conversions.
"Lead with the customer problem, not the product and make a product reveal at the end"
These tips can help you to drastically improve your copy, leading to better conversions.
How to Build a Time Machine
Hannah Smith
@hannah_bo_bana
Head of Creative at Verve Search Hannah taught us further ways to create successful creative content. By using great examples her own work, Hannah showed us why some content fails and some succeed's.
Why content fails:
Shallow or patronizing tones
Doesn't show what you are claiming to show
It doesn't resonate with people, you need to make your reader feel something e.g nostalgic posts
Why content succeeds:
You've given an opinion – it can create discussion and engagement
The content helps people understand or discover something new
It's current and relevant e.g breaking news
It gives hope or inspires people
It supports other people

Don't be Boring! How to Craft Content to Engage in 2016
Ed Fry
@edfryed
Head of Growth at Hull.io, Ed gave some great insights on how to get content to stand out and get people to engage with your posts.
Ed advises concentrating on retention by focusing on:
What works already
Content onboarding
Notifications
Publishing regularly
Community content/ user generated content
Best Types of Content for Engagement:
Process Sharing i.e How should I/ how do I
Opinions
Lists
Stories e.g recommendations/ ideas
"Conversation is great content" 
Personalization is more than using someone first name. Ed uses the personalization framework which looks at:
What (message)
Who (segment)
Why (action)
Back and fourth interaction trumps over broadcast messages. It fosters relationships and repeat visitors.

Phil Nottingham
@philnottingham
Final speaker of the day and Marketing Strategist at Wistia, Phil spoke about three of the biggest problems for marketers.
Valuing everything by ROI
Treating all metrics as KPI's
Misalining goals, channels, and content
Phil stressed that treating all metrics as KPIs is over-thinking strategy, instead, we should focus on one particular relevant and useful KPI. Focusing on only one metric allows you to accomplish what you set out to do.
"When we don't know how to properly read and interpret data, gathering it often causes more problems than it solves"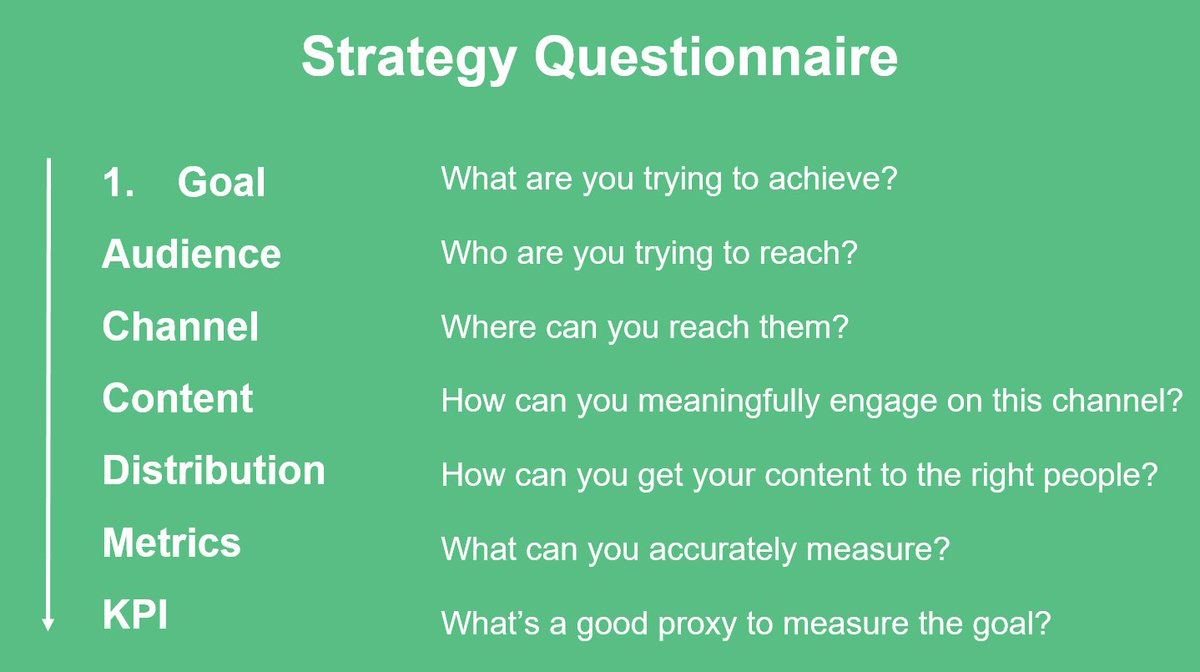 Tickets are now on sale for the next Learn Inbound event which will take place on the 25th January 2017. Check out thier website here Learn Inbound website.